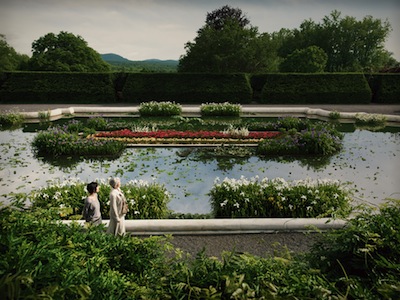 Stroll acres of formal and informal gardens designed by America's foremost landscape architect, Frederick Law Olmsted. From the beauty of the Italian Garden to the breathtaking trees in America's first managed forest, Biltmore's lush landscape is a living tribute to Olmsted's genius. Our horticultural experts continually work to preserve the original vision for the gardens and grounds, including our Rose Garden that features more than 250 varieties.
As a century-old model for forest conservation (and, more recently, for sustainability, thanks to six acres of solar panels), Biltmore continues to honor Vanderbilt's legacy of environmental protection.
Explore the Grounds for Yourself
Hike the grounds of our estate at your own pace with our extensive network of trails. Enjoy a walk along the French Broad River, through lush green forests, or the open meadows of Deer Park. Take a stroll on the 2.5 miles of paths in our manicured gardens.
Gardens & Trails Map and Guide
© 2016 The Biltmore Company. All Rights Reserved
Biltmore — One Lodge Street – Asheville, NC 28803